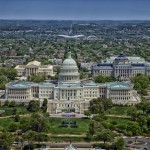 Ocoyoacac, México.- Un total de 32 alumnos de diversas universidades y tecnológicos del Estado de México recibieron becas para realizar una estancia estudiantil de casi cuatro meses en The Washington Center, en Estados Unidos. Estos jóvenes forman parte de un grupo de alumnos que tendrá espacios en 25 universidades en 14 países, como parte del Programa de Becarios y Becarias de Excelencia.
Dichas becas cubren el cien por ciento del costo del curso, hospedaje, alimentación, boleto de avión en viaje redondo, seguro, depósito bancario para gastos personales equivalente a 20 mil pesos, computadora portátil y kit de viaje.
Al respecto, Guillermo Martínez, subsecretario de Educación Media Superior y Superior, informó que el Gobierno del Estado de México ha entregado desde el año 2012 este tipo de estímulos a estudiantes de educación superior con desempeño sobresaliente; durante el 2015 se invirtieron 68 millones de pesos en 555 becas al extranjero para alumnos de escuelas públicas y privadas.
Por su parte, Federico Ling, director de Iniciativas Gubernamentales y Seminarios Internacionales de The Washington Center, Estados Unidos, reconoció al gobernador Eruviel Ávila por esta acción, pues nunca en la historia de esa institución, un estado había enviado tantos estudiantespara mejorar expectativas en su futuro.